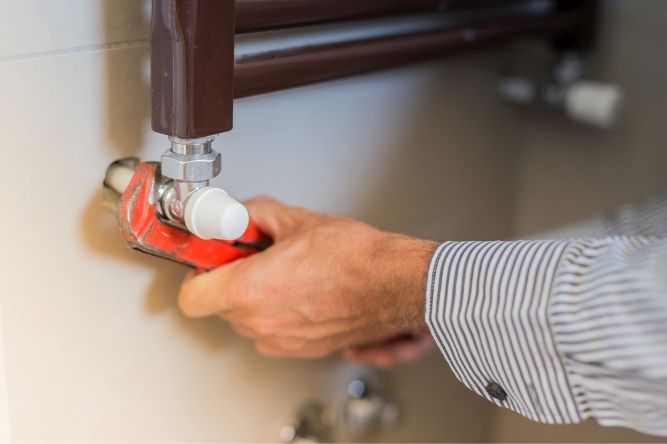 When your home experiences an issue with the plumbing, it's time to call in the professionals to diagnose and treat the problem. How do you decide which plumber is the right fit for you? You need to know how to select the right professional to get the best value and service for your home.
To learn more about how to choose the right plumber, read this short guide:
Check Experience
A seasoned plumber will likely be able to give you more efficient service. One way to sort through potential plumbers is to compare their experience in the industry. You want someone who has been in business for a few years at least. Even if the company is relatively new, ask how much experience the owner and their employees have in the field. New plumbers may be acceptable if they are going to be working closely with a more experienced plumber to learn the ropes.
Accurate Estimates
Hiring a professional to do a quality job on your home may not be an inexpensive fix. You don't want a plumber who can't accurately assess the problem and give you a price. Plumbers who are vague on exactly what they will be doing or charging you for should be avoided. Look for a plumber who offers accurate and detailed estimates on the work they will be performing for you.
Check References
Consider asking friends and family which plumbers they have used that they were happy with. If you don't know anyone who has recently hired a plumber, ask the company representative for references. They should be able to give you contact information for a few satisfied customers. If they can't provide this, you might want to be wary of their services.
Look For Insurance
What if something goes wrong in the middle of your job and causes significant damage to your home? Alternatively, someone may be injured on the jobsite. You need to choose a plumber who has business insurance so that you and your homeowner's insurance policy aren't on the hook for those damages.
Guarantees
Does your plumber provide any guarantees or warranties with their work? This means that they are willing to stand behind the work they provide in your home. Consider finding a company who offers some assurance that they will take care of the problem properly the first time or come back to fix it at no additional charge to you.
Contact The Professionals
Hiring the right plumber can involve a lot of research and interviewing. When you need to hire the perfect plumber for the job, contact Clean Line to see how we can help you with your plumbing problems. We have more than 35 years of experience with all the common plumbing issues that you might encounter in your home. Clean Line is certified, insured, and experienced. Learn more about the services we offer on our website!