Sump Pump Repair Winnipeg
Supplied, Installed, Serviced & Repaired
If you live in Winnipeg, chances are you have a sump pump in your house. In fact, since 1990, a Winnipeg by-law has mandated that newly built houses have their weeping tiles directly connected to a sump pit and sump pump. Here at Clean Line, we understand how important it is to keep sump pumps repaired and maintained in Winnipeg; we'll handle installation and ongoing maintenance for you. To better understand why it's so important though, you need to have an idea of what exactly a sump pump is, how it keeps you protected, and what the best maintenance practices are.
Call Now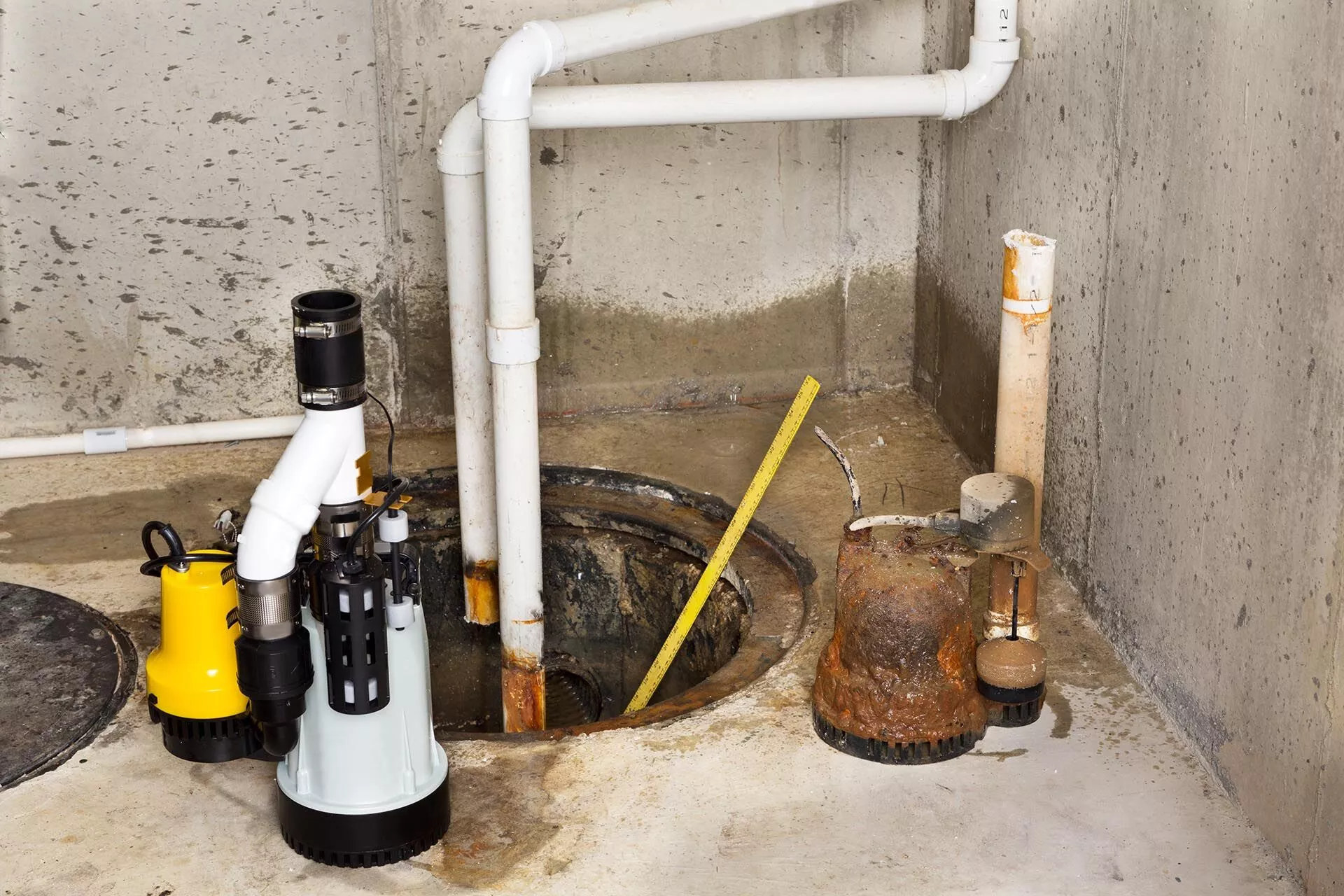 Winnipeg's climate and topography lend to basement flooding. That's because we live on a flat floodplain; water doesn't readily drain from properties, though efforts can be made to create natural drainage. In the springtime, the annual melt causes a sudden increase in the amount of water on your property; this is often coupled by springtime rainfall, and water can pool quickly. That pooled water could begin to erode the foundation of your home, causing water damage and dripping into your basement, so homes are equipped with weeping tiles, a type of porous, corrugated drain pipe that directs water from the foundation elsewhere.
In older homes, the water was directed towards the sewer, but when too much water accumulated, sewage would have nowhere to go, and the basement would flood with sewage. In modern homes, these problems are dealt with through a sump pump; water is directed to a sump pit, a pit meant simply to hold the water; the water is then pushed out of the house through a sump pump, and drained out onto your lawn using a discharge hose. The system of sump pit, sump pump and discharge hose are often referred to simply as "the sump pump" by people who don't know the terminology.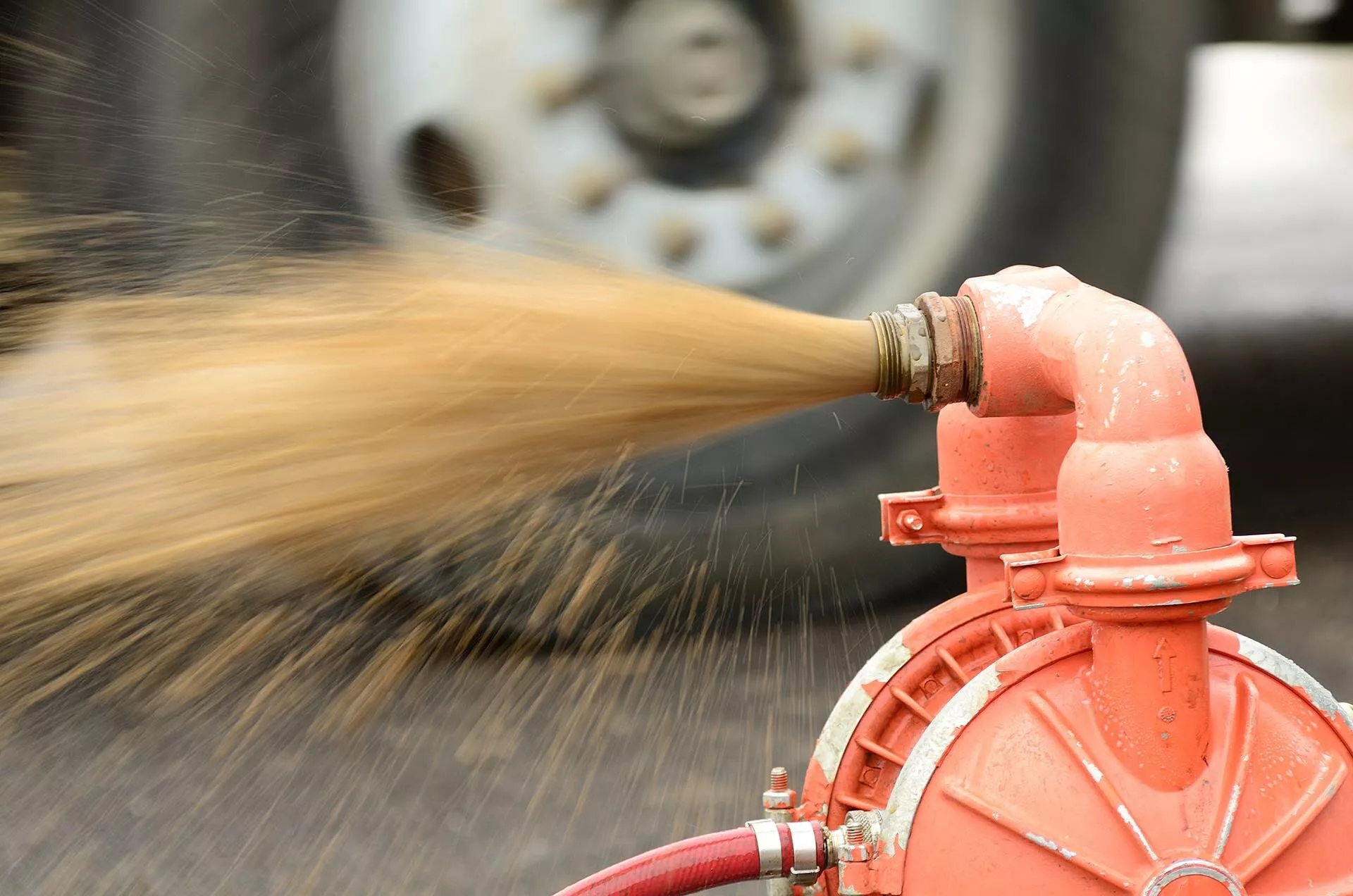 Sump Pump Installation Winnipeg
Now that you know what a sump pump is, you can appreciate how important it is to have one installed. Older residential homes can have backwater valves installed; they stop sewage from flooding your basement if there's too much groundwater entering your home. The sewage stopped by a backwater valve could also potentially flow up through your sink or bathtub, so these devices are extremely important to get installed. Sump pumps and sump pits further protect your home from damage; anyone who has experienced basement flooding can appreciate how much damage the water can cause, and how much effort it can take to clean up. Clean Line will handle every element of your backwater valve and sump pump installation, including securing all necessary permits from the City of Winnipeg or your town's government. We'll plot the construction of the sump pit, find the best devices for your needs, and install a sump pump that can handle the expected groundwater load of your home.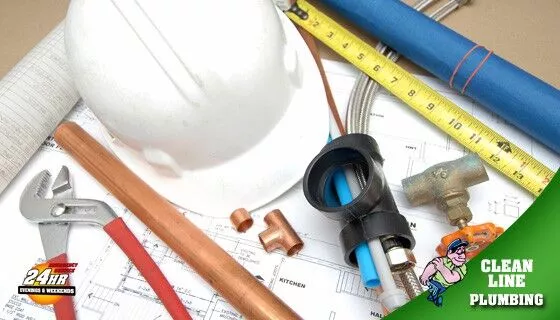 Sump Pump Maintenance Winnipeg
You've got your sump pump installed – now you want to know how to make it last. Like any mechanical device, there are best practices to keep your sump pump working optimally. Knowing these practices can keep you from experiencing unexpected failures. Failures are particularly problematic for sump pumps, because they start working when your basement is at risk of flooding. One of the most common problems we see in sump pumps is that their power can go out during a storm; one power surge and the pump can short circuit. That's especially problematic because a storm is exactly the time that you want your pump to be working. We can help you avoid this problem by installing a system with a backup battery in case of short circuit.
You'll want to clean your sump pit, sump pump and drainage pipe regularly; if you don't, you can get debris that clogs the system. Depending on where the system gets clogged, this can lead to more rapid deterioration of the pipe, or blockages that make the system ineffective. We can clean out your sump pit, sump pump and drainage pipe every year to help you avoid these blockages. You should also make sure your drainage pipe points away from your home; if it points towards the home, you just end up sending the water back in. The drainage pipe has to drain onto your lawn; it can't drain onto the street.
Sump Pump Repair Services In Winnipeg
You can be the most diligent sump pump maintainer on the planet – after a while, you might still see mechanical breakdown. You're likely to notice this breakdown at the worst possible time – when you need the sump pump to be getting water away from your home. Basement flooding can happen day or night; that's why Clean Line offers 24/7 emergency sump pump repair services. We'll get to the root of the problem fast, and repair or replace your sump pump after pumping any water that's accumulated in your home out. Once the problem is taken care of, we'll give you practical advice on how to avoid similar problems in the future. You can trust us for installation, maintenance, and repair.
We've talked a lot about sump pump repair in the home, but Winnipeg is a full of businesses that need sump pumps, too. Whether you're a property manager or a local business, Clean Line offers comprehensive sump pump installation and repair solutions. We're available day and night, and we'll find the right sump pump for you, no matter how big your operation is.
Trust Clean Line to take care of any and all of your sump pump needs. We've been working in the Winnipeg metropolitan area for over 35 years; we were founded here, so we understand the issues that are important to Winnipeggers, like taking care of the spring deluge. Licensed, insured, professional plumbers who will do the job right, the first time – that's our commitment to you. Whether you need a sump pump installed or repaired, call us. We'll find the solution that's right for you, at the right price. For Plumbing in Winnipeg choose Clean Line
Schedule an Appointment
If you need help immediately, please call
Or you can schedule an appointment by submitting the form below.
"*" indicates required fields