Commercial Drain Cleaning Winnipeg
Clogged drains are often caused by years of buildup, slowly choking your pipes with sludge, hair, grease, and soap residue. If you have water pooling or a rotting smell near any drain, chances are you've got a clog somewhere in the system.
Luckily, clearing and preventing clogged drains is as easy as trusting our licensed plumbers with more than 35 years of commercial drain cleaning experience to service your drains so you never have to deal with the stress and cost of a plumbing emergency.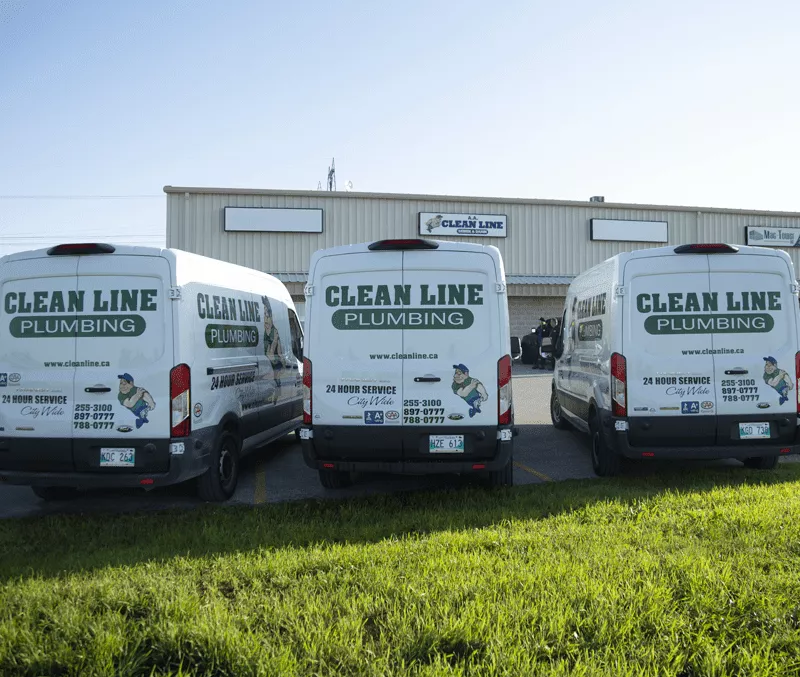 Whether you're experiencing issues with sewers and drains, sinks, tubs, showers, floor drains, or suspect frozen pipes, our team will get them flowing again in no time.
If we have a specialty, it might just be the thousands of sump pump, sump pit, and backwater valve installations we've done over the years in Winnipeg and surrounding area. We're happy to answer any questions you may have. Just give us a ring!
We've got you covered here too, with complete city-wide services at the best rates in town. Call us for more info related to holding tanks, septic tanks, frozen pipe thawing, and high-pressure water jetting and steaming.
Colour Video Camera Unit/Mini-Camera Service
We proudly offer plumbing inspection cameras for sewer and drain systems that are reliable, municipal grade, and ready for any pipe inspection job, big or small.
Robot tractors capable of televising 8" to 72" and greater in diameter

Pan/tilt camera

Straight camera

Mini-camera line 3" to 6" in diameter
Schedule an Appointment
If you need help immediately, please call
Or you can schedule an appointment by submitting the form below.
"*" indicates required fields