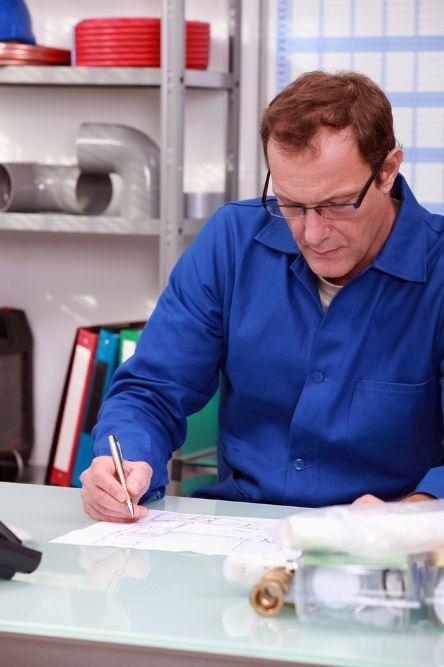 Wondering how much to budget for your next plumbing project? We're going to explain some facts:
The truth is that it's very difficult to predict because plumbing costs vary greatly based on many different factors.
In this blog post, we'll give you some estimates and ranges. We'll also try to give you a sense of how certain factors and situations might impact the cost of a plumbing project. Ultimately, though, some plumbing costs are likely to be calculated at a specific moment in time on a case-by-case basis. It's just the nature of the trade.
Doing your research in advance, maintaining your plumbing in good condition, and building a reserve fund for plumbing emergencies are great ways to reduce anxiety over plumbing costs.
Average Costs & Types of Charges
On average, a licenced Canadian plumber charges between $50-$150 per hour for their services. This is already a wide range but becomes even wider when you consider how many different factors can further impact that price. Let's take a look:
Experience
A master plumber will always charge more per hour than an apprentice or journeyman. And rightfully so! It takes many years to reach master status.
Type of Job
While standard jobs may be charged according to a flat rate, jobs that involve more time and energy, are less straightforward, or less accessible may be pricier.
Emergency Calls
Emergency plumbing calls on evenings and weekends are nearly always more expensive than routine calls during regular business hours.
Cost of Materials
The client always covers the cost of plumbing materials, so the cost of your project will largely depend on what parts and pieces are required.
Your Location
If your plumber has to come a long way for a service call, expect to be charged accordingly. Most plumbers charge for travel time, so don't be surprised by this one!
When arranging plumbing services, be sure to ask about all of the fees and get them written in your contract before work begins. And remember, every plumber will charge differently for their services. It's usually best to get more than one estimate if you have the time.
Why Are Plumbers So Expensive?
It's easy to feel frustrated by the high prices of plumbing services, but there are valid reasons why quality plumbing isn't cheap.
Plumbers Are Professionals
If you've ever tried some DIY plumbing, you probably know that there's a lot more to it than meets the eye. Plumbers are highly trained tradespeople with years of experience under their belts. They deserve to be fairly compensated for their skills and time.
Plumbers Come to You
Plumbers arrive on your doorstep with everything they need to do a job. It makes sense that they charge for travel time plus insurance and other overhead costs.
Plumbers Are in High Demand
Not much explanation is required here; plumbers are busy, and their services are always needed.
Plumbing Is Expensive
Plumbing materials are pricey, and that cost gets transferred to the client (you). This one is out of your plumber's control.
Winnipeg Plumbers
No matter the cost, sometimes you just need a plumber. At Clean Line Sewer & Drain, we take pride in keeping our pricing as reasonable and transparent as possible. If you are in need of emergency plumbing in Winnipeg, give us a call today!